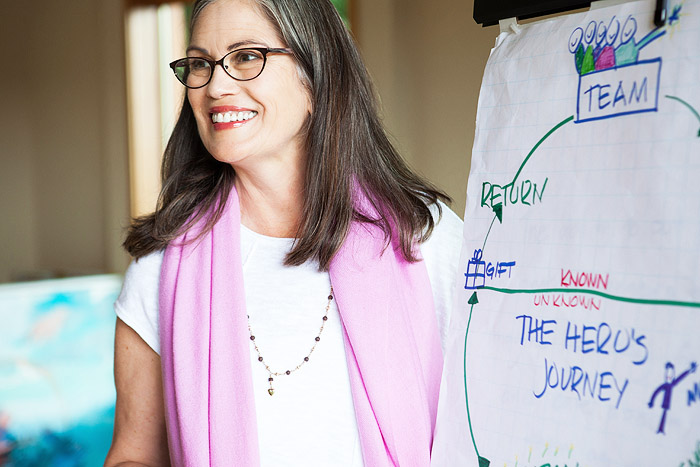 I create learning for individuals in a group setting either for intact teams or like-minded peers. Here are some of the transformational leadership and team learning themes I deliver:
Authentic Communication: Difficult Conversations  NEW:  The Art of Conscious Communication Learning Series.
Leading Consciously Together: Attitudes, Authentic Conversations, Values and Teamwork.
Building Relationship: Exploring Learning Edges and Developing Strength-Based Leadership
Maximize your Energy; Find your Focus and STOP Counter-productive habits.
The Hero's Journey Team Adventure
Each training engagement is customized to meet the unique objectives of your project and group.
To explore hiring me, please reach out via email to schedule a conversation.
Want to stay connected and be invited to my events? Sign up for my newsletter below.