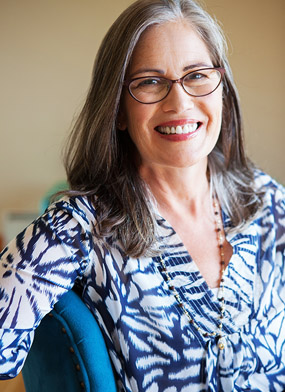 A gifted Executive Coach and Facilitator, Jeaneen serves executives and professionals who are committed to realizing and achieving their deepest potential in their professional and personal lives. Jeaneen holds the vision that professional success, fulfillment and sustainability can co-exist. Her heart centered leadership style is one of compassion, strength, clarity, authenticity and joy.
Prior to founding her coaching practice in 2000, Jeaneen spent 15 years as a leader and executive in the corporate world productively building businesses and motivating employees to create success for themselves and their organizations. She knows what it takes to be successful and she passionately encourages leaders to achieve their own personal best on their own terms. Jeaneen has courageously navigated her own path through life's many transitions and shares her wisdom and experience freely.
Jeaneen served as a Conscious Business Facilitator for Linkedin. She serves on the faculty of the Coaches Training Institute where she completed her coaching and leadership training.  She is a Certified Professional Co-Active Coach (CPCC) and  has earned  The Leadership Circle Profile and Collective Leadership Certification.  Jeaneen is a member of the International Coach Federation and holds the certification of Professional Certified Coach (PCC). Recently she became certified in the Integrative9 Enneagram leadership development approach.
Her team and organizational coaching credentials include completing Organizational & Relationship Systems Coaching Training with the Center for Right Relationship Global. Jeaneen has studied with the Satir Institute of the Pacific completing Satir Transformational Systemic Therapy, Level 1. She has served as a Centerpoint Partner Coach and is certified in Centerpoint's Cycle of Change Model. She graduated Magna Cum Laude and holds a Bachelor of Business Administration from the University of Wisconsin.
Jeaneen is a world-class sailor, having placed 17th in North America on an all female crew. She has practiced meditation since 1991 and brings a strong intuitive sense to her work.
Want to explore working together?
Schedule a complimentary conversation with me